Cistanche Tubulosa
"I have more stamina at the gym and for my bike rides."
Cistanche Tubulosa
"I have more stamina at the gym and for my bike rides."
✓ Unlock the potential of Cistanche Tubulosa with Etta Vita.
✓ Cistanche Herb is a plant venerated in traditional Eastern medicine for its hormonal balance and dopamine boost.
✓ The naturopathic herb offers a healthy stress response for rest and relaxation while lending clear focus as a dopamine production supplement.
Risk Free 30 Days Money Back Guarantee
Free Shipping on ALL orders
1 bottle
1 Month Supply
$27.99 per bottle
2 bottles
save $11.20
$22.39 per bottle
3 bottles
save $25.19
$19.59 per bottle
Vegan

Gluten Free

Non-GMO
Risk Free 60 Days Money Back Guarantee
Free Shipping on ALL orders
View full details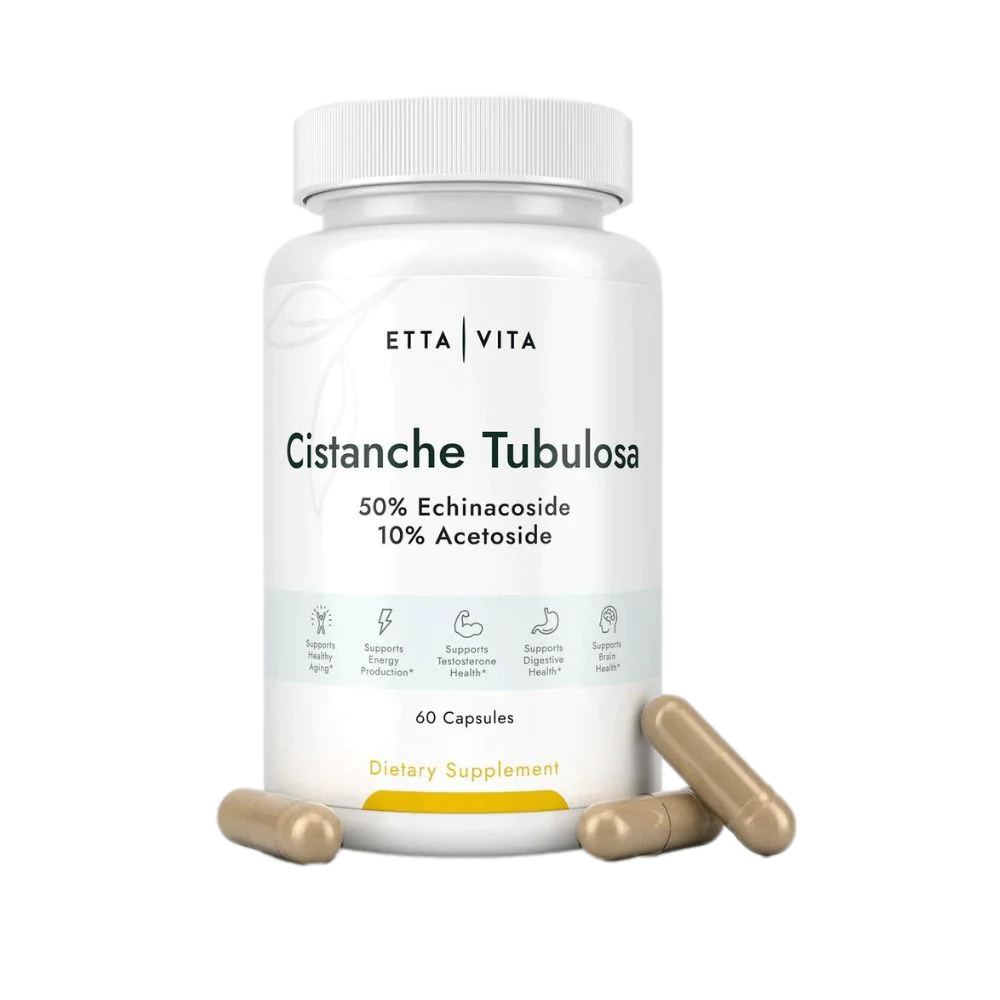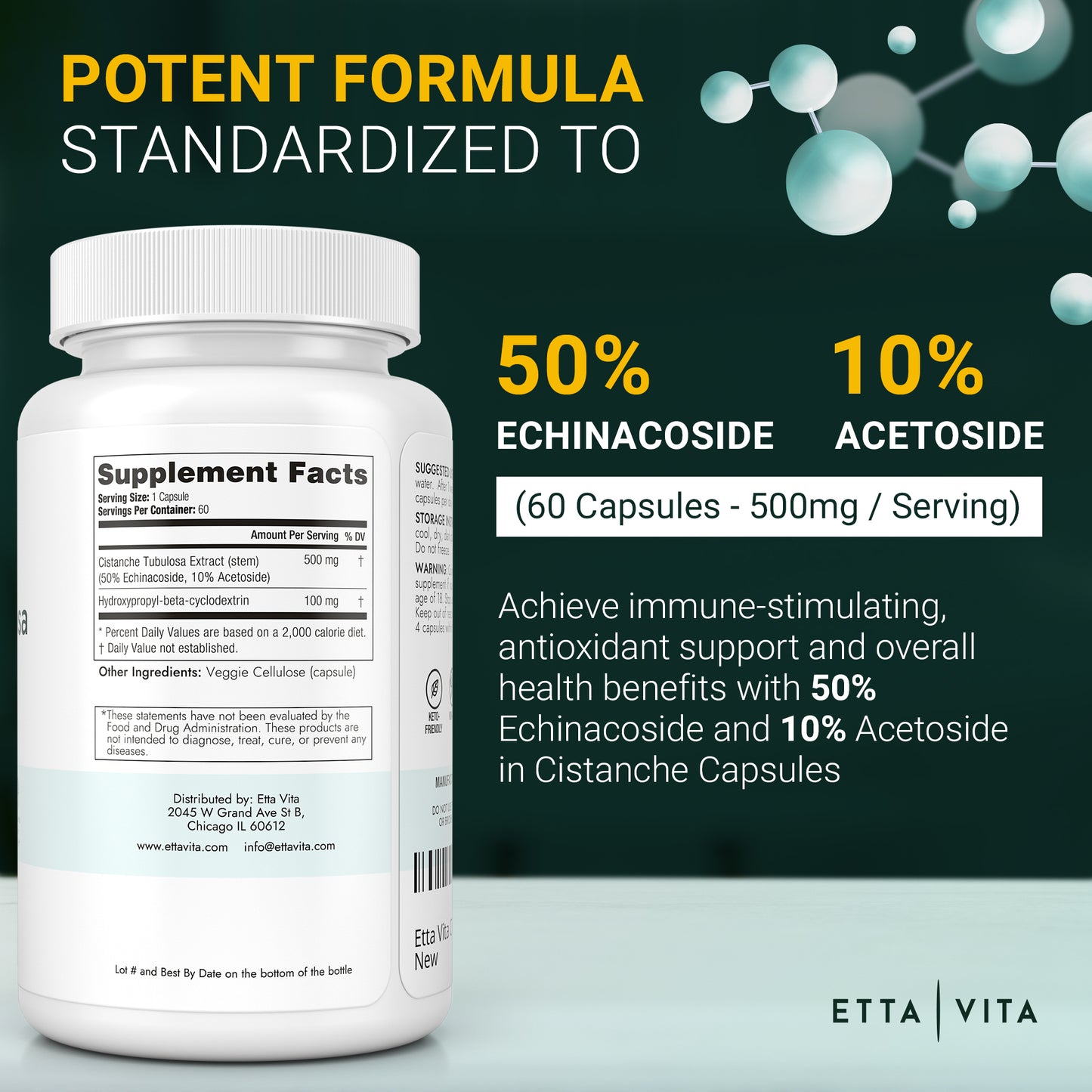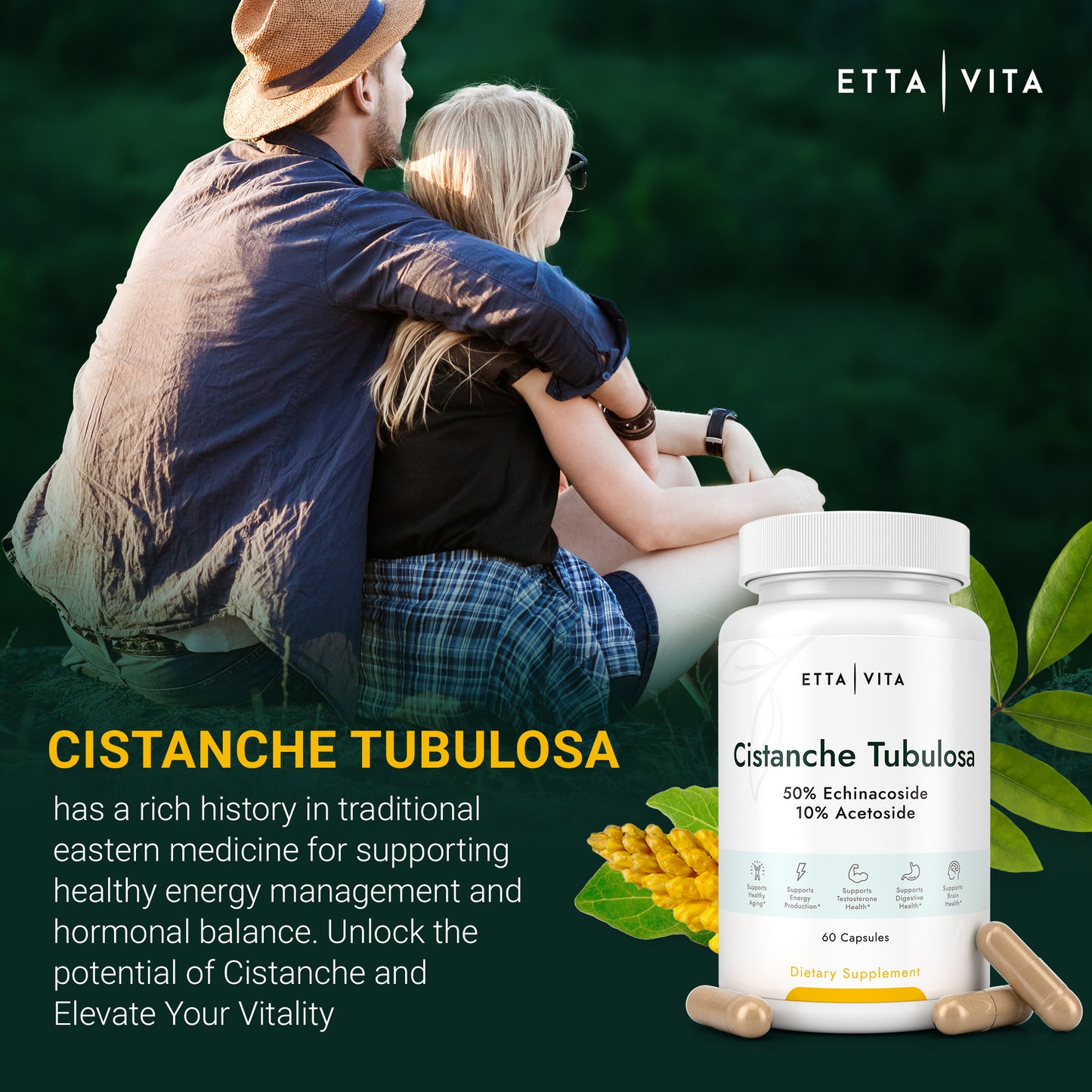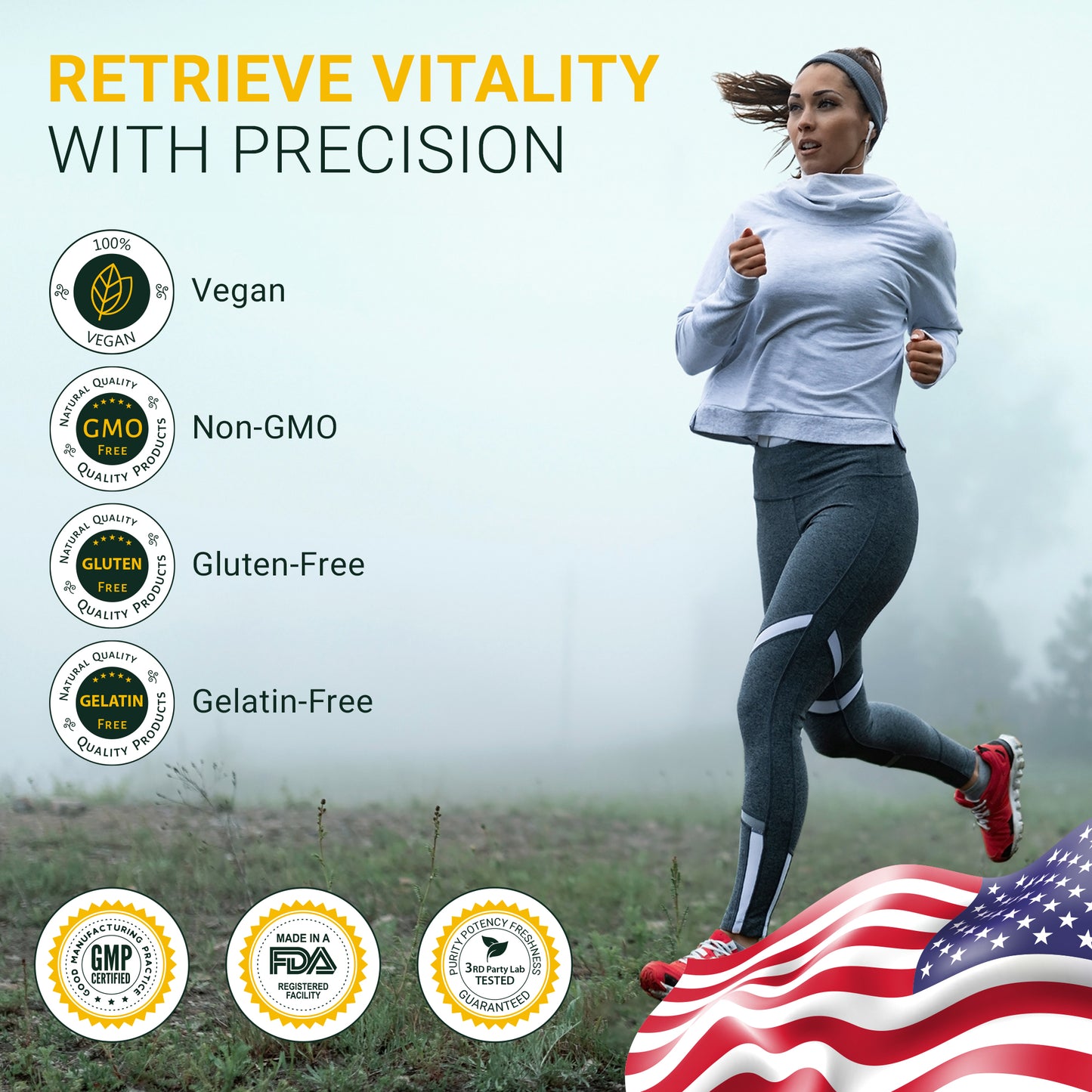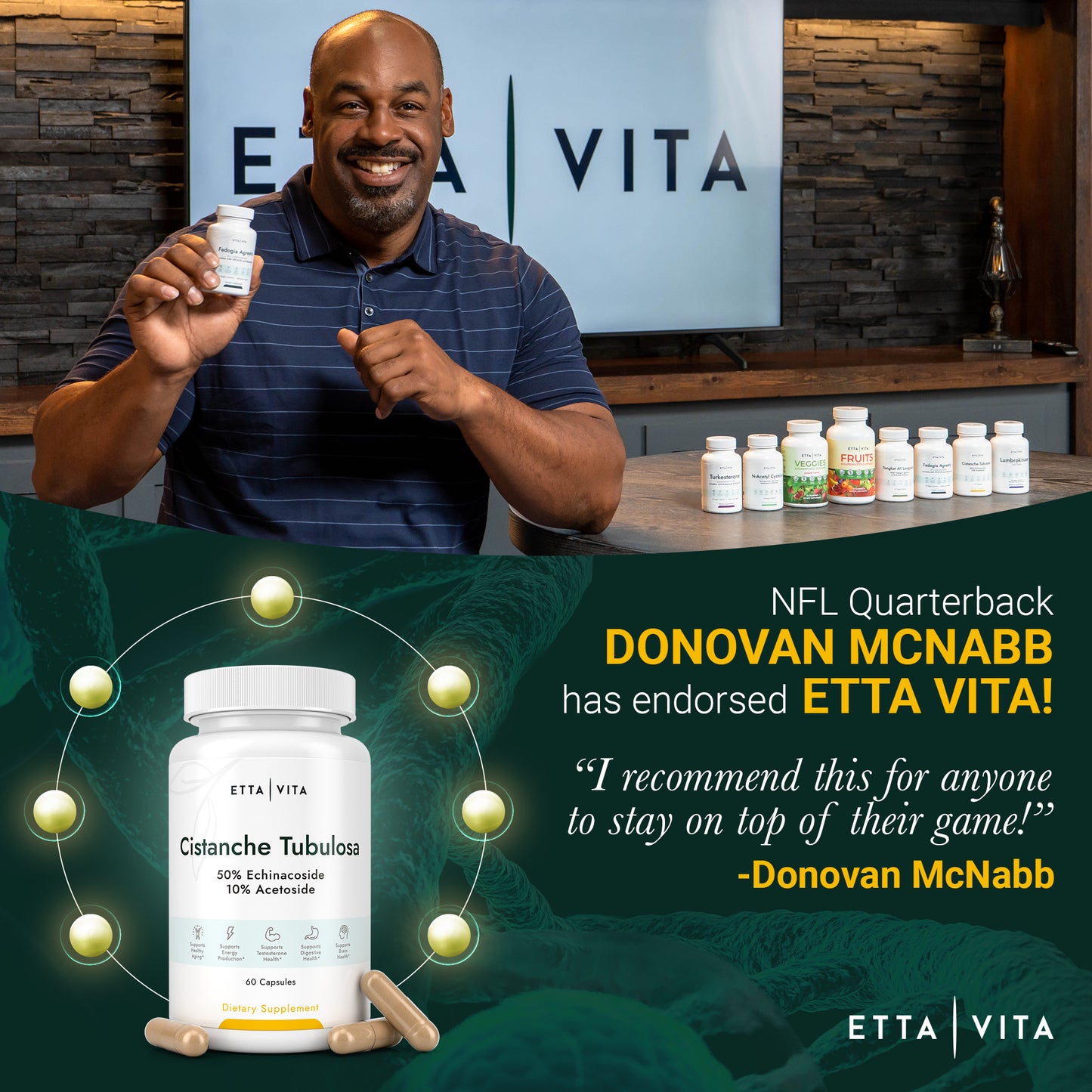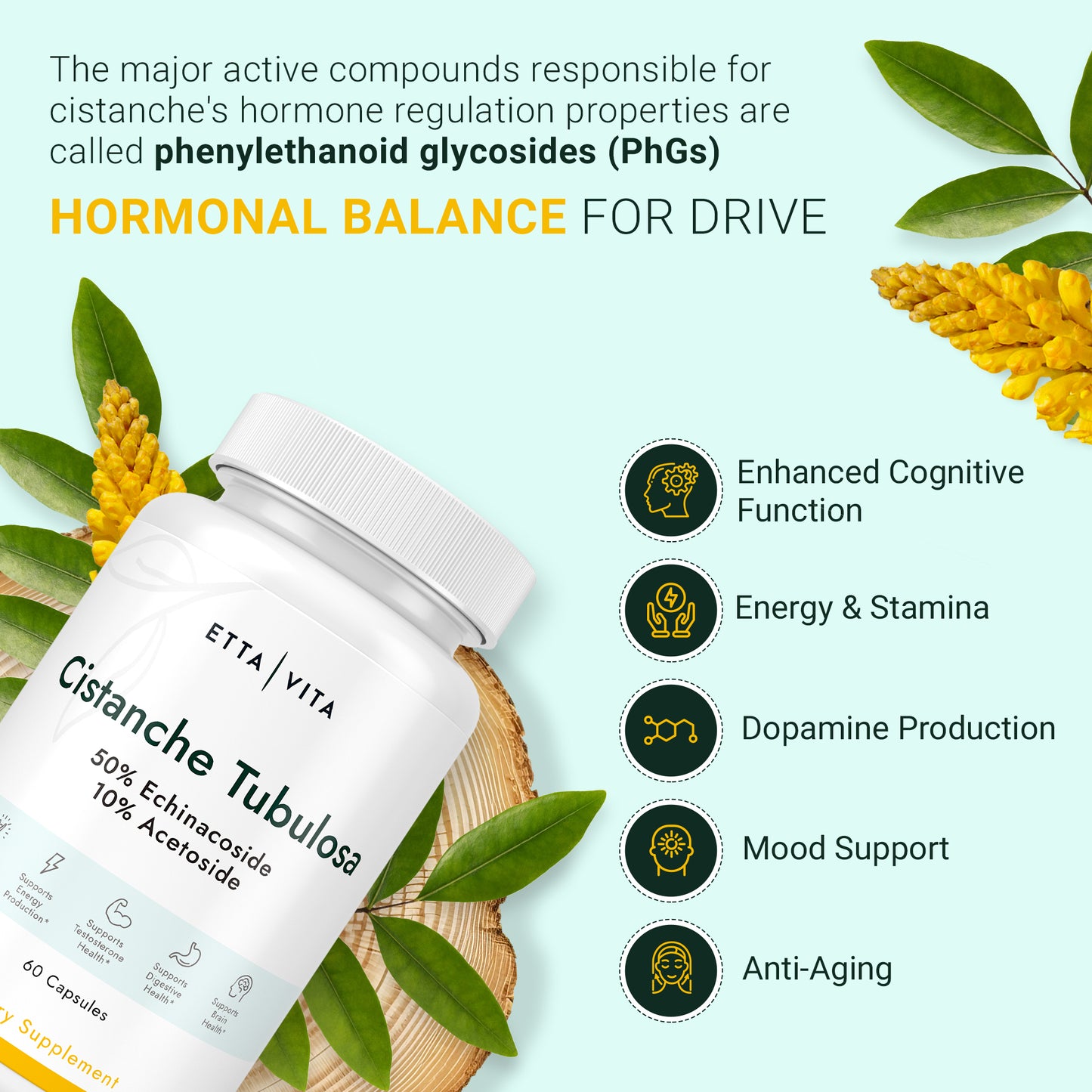 Drive, Energy & Stamina
A natural and effective way for boosting energy levels, improving focus, supporting healthy test levels and reducing fatigue.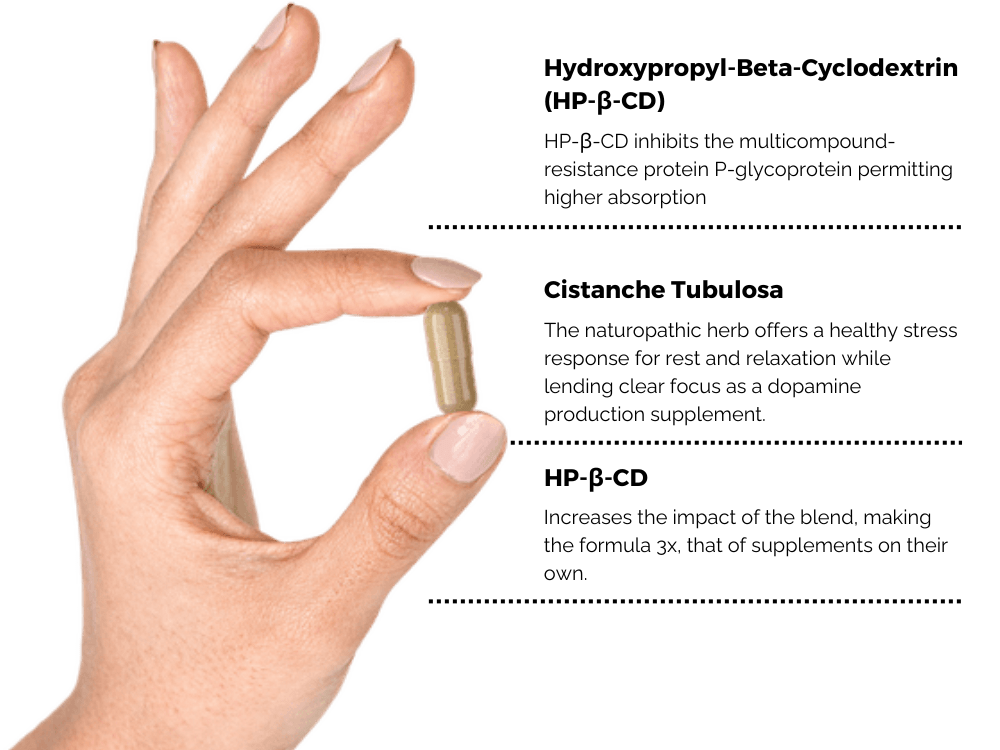 Setting a new standard: US Vs Them
| | | Others |
| --- | --- | --- |
| 24/7 Support | We offer round-the-clock customer support, ensuring immediate assistance and resolving any concerns. | Limited or no customer support availability, leading to delays or unsatisfactory resolutions. |
| Science-Backed Formulations | Our formulations are precision-engineered using scientific research and evidence, resulting in exceptional effectiveness. | Formulations may lack scientific backing, raising doubts about their efficacy and benefits. |
| Big-8 Free | All of our supplements are free from the eight major allergens (milk, eggs, fish, crustacean shellfish, tree nuts, peanuts, wheat, and soy), accommodating a wide range of dietary needs. | May contain allergens or cross-contamination, posing risks for individuals with allergies or dietary restrictions. |
| Third Party Lab-Tested  | All of our products undergo rigorous third-party lab testing for quality and safety, manufactured in an FDA-approved facility with stringent quality control measures. | Lack of third-party lab testing and manufacturing in an FDA-approved facility, compromising quality assurance and safety standards. |
| Vegan & Keto Friendly | Our products are formulated to be vegan and keto-friendly, aligning with plant-based and low-carb dietary preferences. | Not specifically tailored for vegan or keto diets, limiting options for individuals following these lifestyles. |
| | | |
Our Promise To you
At Etta Vita, we recognize that a vast majority of brands prioritize profits over integrity and transparency. For that reason we are committed to setting ourselves apart from these unethical practices and providing you with a unique experience. We test all our products by recognized 3rd party labs.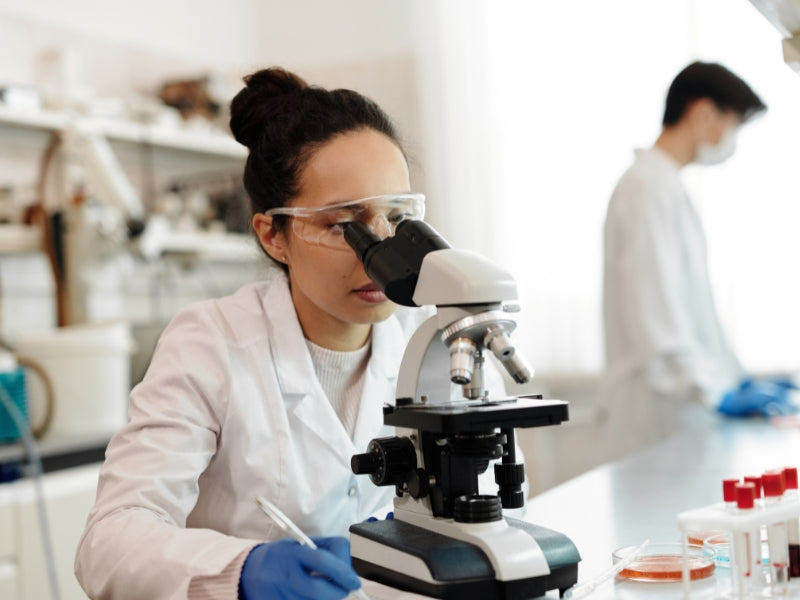 Quality Assurance & Transparency
All of our supplements are made with natural ingredients, free from artificial flavors or colors. We source globally from the purest sources, conduct third-party testing in ISO-certified labs, and package our products in GMP-certified, FDA-registered facilities.
All our batches are inspected by By Eurofins (https://www.eurofins.com/) for ID testing as well as potency testing and quantity by input.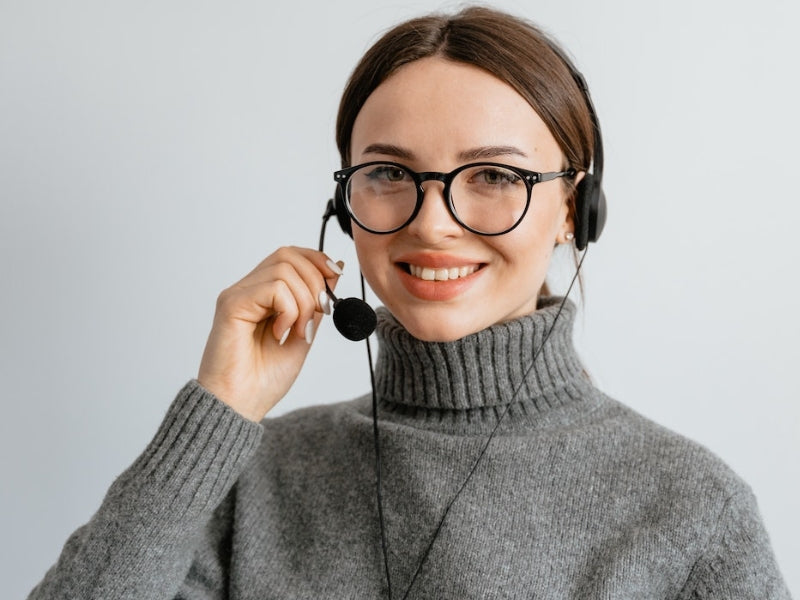 Exceptional Support
We prioritize your satisfaction and well-being. Our dedicated customer service team is available 24/7, ready to provide you with rapid support and personalized care.
We offer free shipping and hassle-free return, and stand behind our products with a 60-day money-back guarantee, ensuring you can experience any of our supplements with confidence. 
Etta Vita has partnered with Feed The Hungry, an organization that provides daily meals to
over 412,000 children in 25 countries

, in the fight against malnutrition.

At Etta Vita, we believe in making a positive impact. We proudly support charitable organizations like Feed The Hungry, Vitamin Angels, House of Hope, and more, in their fight against global malnutrition

Tony Brink

Founder of Etta Vita